Uplighting Can Add A LOT For a Little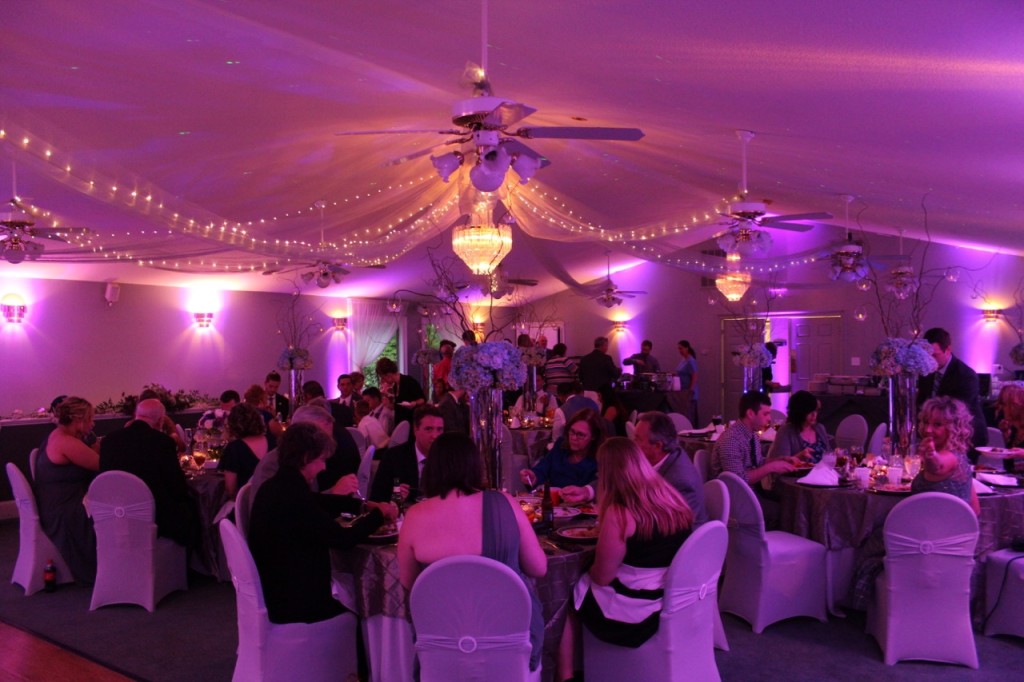 One of the easiest and most effective upgrades brides, grooms and their families can add to their wedding is UPLIGHTING.
Most weddings have a theme involving specific colors that uplights can match up with perfectly. Even down to the technical geeky color code that programs like Photoshop and browsers use to show you the right color… We can even input those into our light systems if needed.
You can take almost any wedding venue and turn it into a wonderland [Yes, this is an actual word defined as "a land or place full of wonderful things" – thanks John Mayer!] and set a perfect backdrop for pictures and videos of your big day. Not just for the photographers, but also for all your guests who will be snapping, selfieing, sharing, videoing, and vineing everything noteworthy at your wedding – aka EVERYTHING. 🙂
Check out this gallery below of weddings and venues we've uplighted to get a better idea of how many lights it takes and their applications. Some of the venues pictured include: Forrest Hills Resort, Montaluce Winery & Estate, R-Ranch in the Mountains, Blue Mountain Vineyards, Mountain Laurel Farm, and Cherokee County Conference Center.
Click above to see uplighting options.
As you can see there are a ton of uses and the choice then becomes how many lights you might need to achieve the effect you're looking for. Four uplights are perfect for accents on your cake table, guest table, sweetheart table, etc. Eight uplights and you've got the aforementioned covered plus four more lights for the dance floor. Twelve lights and you've got enough for the all that and the rest of the room. Sixteen lights and now you've got plenty for every part of your ceremony and reception areas. We can even adjust our lights so they aren't just beaming up a wall, but can be pointed at a specific point of interest, such as a collage, photo booth, etc.
We have wired uplights and wireless uplights. Wired uplights are $15 a piece (lower than the industry standard by the way!) and $30 a piece for wireless uplights – also lower than current industry standards. We make uplighting affordable so you can take advantage of the beautiful effect. We're coming to your wedding to put on a show anyway and we want to use our awesome equipment + make your once-in-a-lifetime experience that much better!  Wired uplights are fine for behind tables, etc. Wireless are needed when you want to uplight any areas, whether there is an electric socket or not, such as certain parts of the dance floor. They're also great for high traffic areas as they are very compact and you'll hardly notice the unit on the ground. They can also be controlled wirelessly which is super cool and can be set to be sync'd up with the beat of the music! Perfect for getting the dance party to EDM festival standards! That might be a stretch, but we can get you pretty close!
We hope this guide helps! If you have any questions, please e-mail us straight away at info@pironedjs.com and we'll answer them!