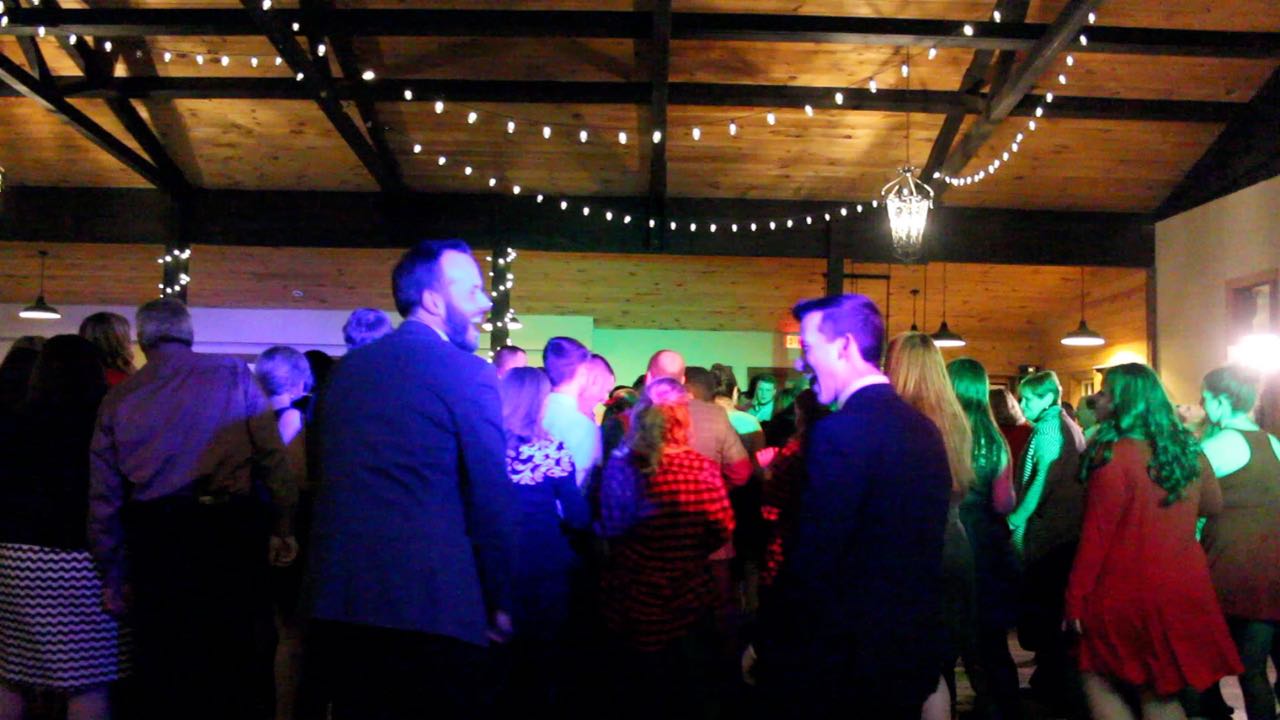 Why We Love to Interact
Feast your eyes: Below you will find a picture of DJ Tommy going "cray" interacting with guests at a Corporate Holiday Party for a local hospital here in Dahlonega. On his head is a pair of stockings filled with balloons that is part of one of our team relay / "Minute to Win It" games that we can incorporate into almost any party. Take a look at some of the faces of the other guests on the dance floor. Awesome!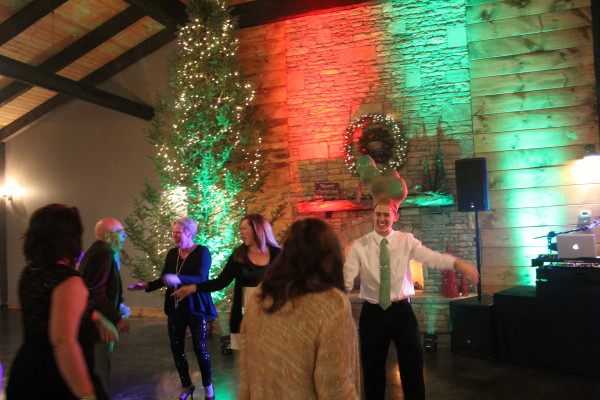 We love to interact as DJs. You're paying good money for music, yes. Equipment, yes. Lights, sure. Someone to jockey the discs. But why not get serious bang for your buck and hire an extroverted, outgoing DJ that can feel out your crowd, befriend your guests and dance the night away with everyone?
We love leading group dances aka line dances, games that get everyone involved, trivia, taking requests, etc. We can be "Turned Down for What" aka very outgoing, outgoing, involved or just kind of stay behind the scenes. Real talk: We prefer parties and wedding receptions where we are able to get out there because that's just the kind of guys we are. 😉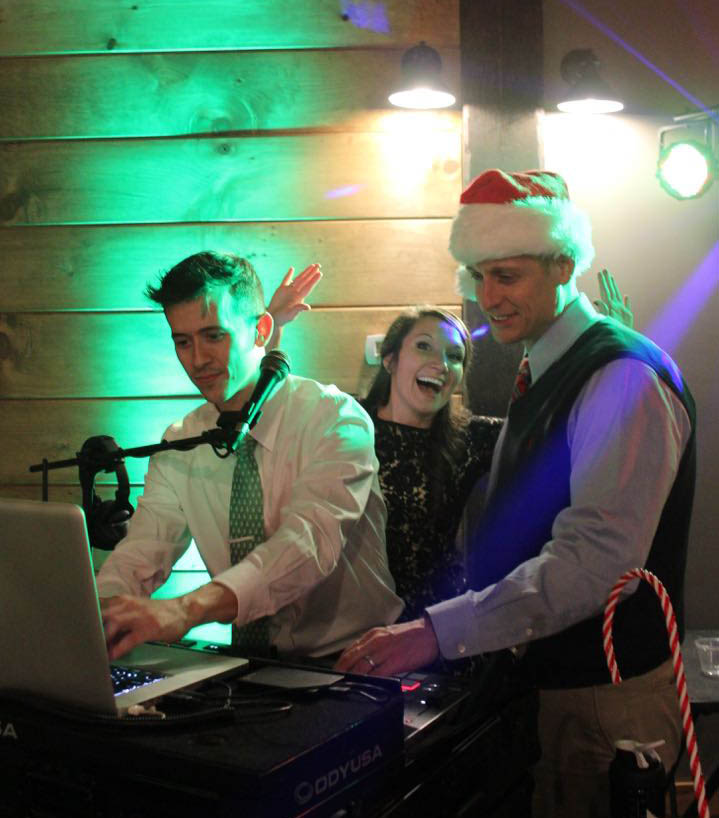 Every time I DJ a wedding, I realize it's a celebration of life and a beautiful future for the couple. So why not make some memories people will never forget?
My first wedding I ever went to was one of these types of weddings. I was maybe 10 years old and my super awesome and outgoing cousin, Jenny, got married to Lou. Jenny introduced Tommy and I to dance music as kids. Despite it being a long time ago, I remember this clearly: EVERYONE HAD A BLAST. This was the early 2000's and the DJ went off on the 90's hip hop and dance music of the time. My Grandfather, a longtime dancer since the Sinatra days, mentioned it was one of the most fun nights he had ever attended. I don't remember who the DJ was (this was in South Florida where Tommy and I are originally from), but THANKS. The bar was set and we always try to up it.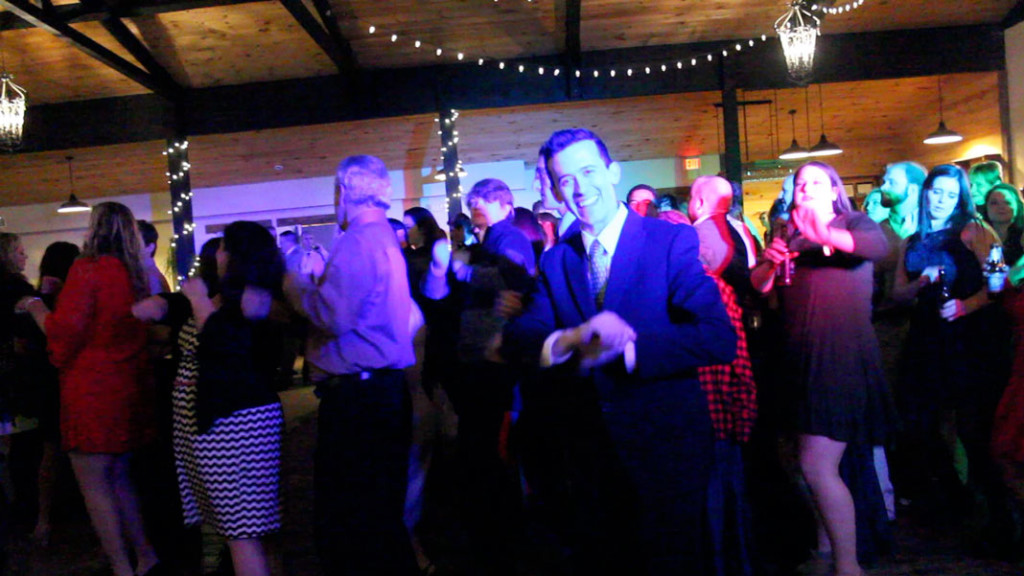 We'd love to dance the night away with you and your group. Contact us today, get a free instant quote and let's send you off on your honeymoon right!
Sincerely,
Dominick Pirone
Pirone Entertainment